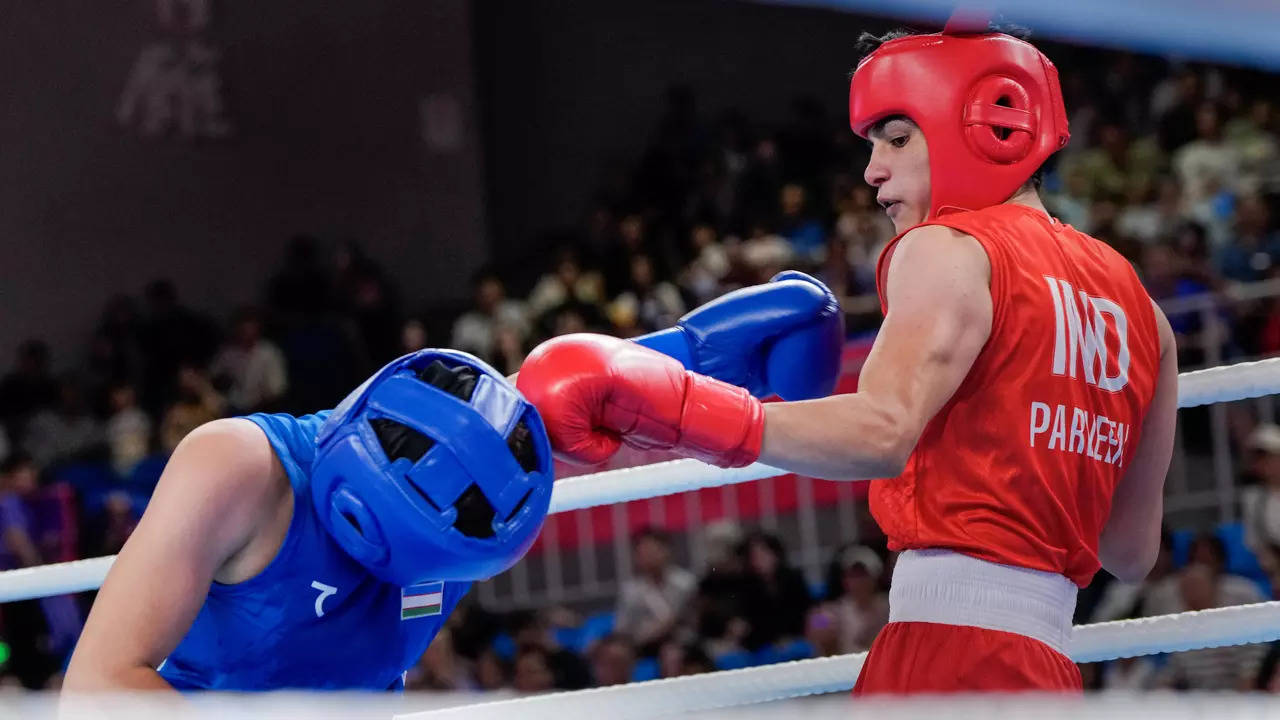 NEW DELHI: Indian boxer Parveen Hooda, a bronze medallist at the World Championships, has guaranteed India a medal at the Asian Games and secured a quota for the Paris Olympics. Competing in the 57kg category, Parveen Hooda clinched a spot in the semifinals with a unanimous verdict victory over Uzbekistan's Sitora Turdibekova.
The reigning Asian champion showcased her prowess from the outset, using her long reach to deliver punches from a distance and control the match. Hooda seamlessly switched between the left jab and right cross, keeping her opponent, the 21-year-old Uzbek, off balance.
Asian Games Day 8
Parveen employed a strategic approach, initially taking an offensive stance in the opening round before adapting to Turdibekova's movements, ultimately landing precise scoring punches.
While Turdibekova made a strong comeback by landing several blows on Hooda, it wasn't enough to sway the judges in her favour, resulting in a victory for the Indian boxer.
In addition to Parveen Hooda, several other Indian boxers have already secured Olympic quotas in their respective weight categories. These include two-time world champion Nikhat Zareen (50kg), Preeti Pawar (54kg), Lovlina Borgohain (75kg), and Narender Berwal (+92kg).
In women's events at the Asian Games, semifinalists in the 50kg, 54kg, 57kg, and 60kg categories, as well as finalists in the 66kg and 75kg, will earn qualification spots for the Paris Olympics.
For the men's event, gold and silver medallists in each of the seven weight divisions will secure Olympic quotas, making the Asian Games a critical milestone on the road to the 2024 Paris Olympics for these talented boxers.
(With PTI inputs)